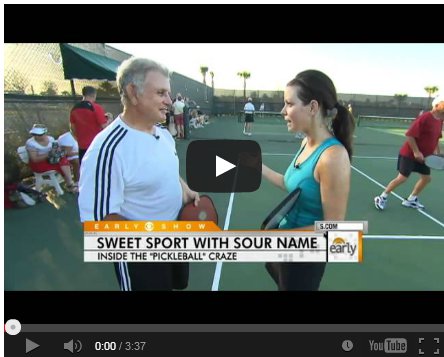 Pickleball
A new game Pickleball is sweeping the nation.  Some of our members have showed an interest in Pickleball, as it is becoming very popular among the senior population in the USA (over 100,000 players in the United States alone). 
Pickleball is a 3-way combination of tennis, ping pong and badminton.  
Articles were written in the:
Aventura News online edition: http://www.communitynewspapers.com/aventura/pickleball/. 
Sun-Sentinel: http://www.sun-sentinel.com/news/broward/tamarac/fl-sf-pickleball-0227-20130228,0,4359785.story.
In addition there will be a: 
Pickleball Demo/Clinic
Sunday August 11, 2013
6 pm-8:30pm
Stan Goldman Park
Hockey Rink(2 Courts)
800 Knights Street
Hollywood 
For more info email:misterpickleball@gmail.com.
For more Videos and information:http://www.misterpickleball.com/